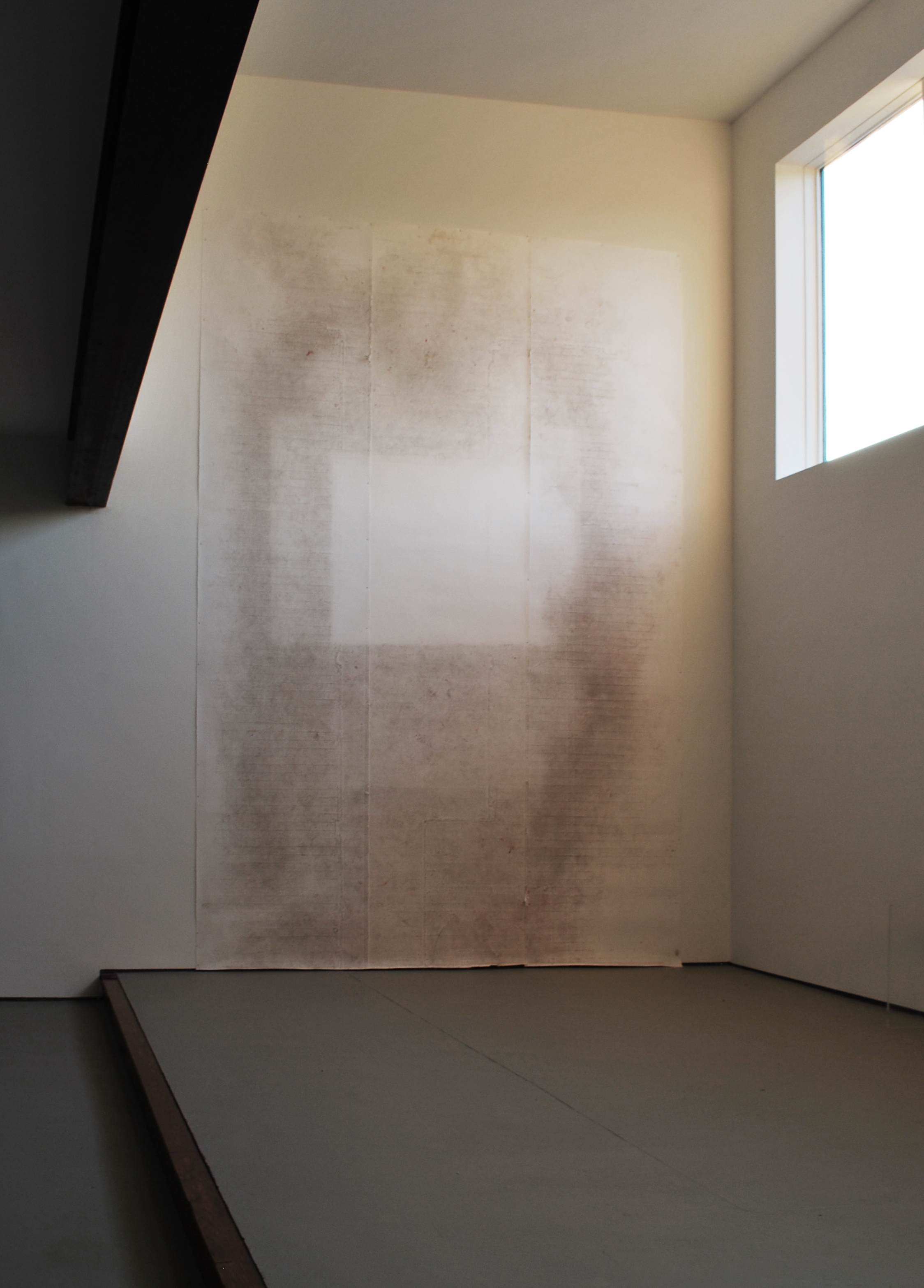 Studio Floor

Shoe prints, scuff marks, coffee stains, and detritus on paper
216 x 150 inches
2008-2009

Part of the FASTX3 exhibition at White Flag Projects (St. Louis, MO), organized by Matthew Strauss, June 20-July 18, 2009.

I lined the floor of my studio with drawing paper during my first year of graduate school. Through the accumulation of markings, spills, and splatters, the movement and activity of people began to emerge over time. A sense of place also began to take shape through the presence of empty, non-marked areas as well as the imprints of floorboards embossed on the paper over time.